Boquete Weather Watchers Flood Photos 2008
Links to Contributor Sections
The following photos of the Boquete Flood were contributed by the persons listed above. You can browse through the pictures at your leisure or link to each contributor's section with the link index above. The photos were posted as they came in and the contributors are listed in order of the most recent posting. I want to thank all you who have contributed to this list of photos. It provides timely information to many people. Thanks to you we have a good photo record of this powerful natural event. We cannot control the weather but we can be aware of it! Sincerely, Lloyd Cripe
Posted 12/05/2008
Marjorie and Steve Sarner contributed the following photos of the upper Caldera River on the Bajo Mono Loop. These are great shots of the raging river and road wash near the castle area.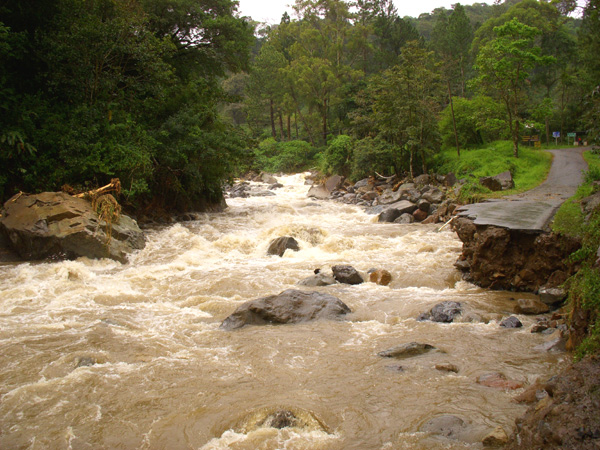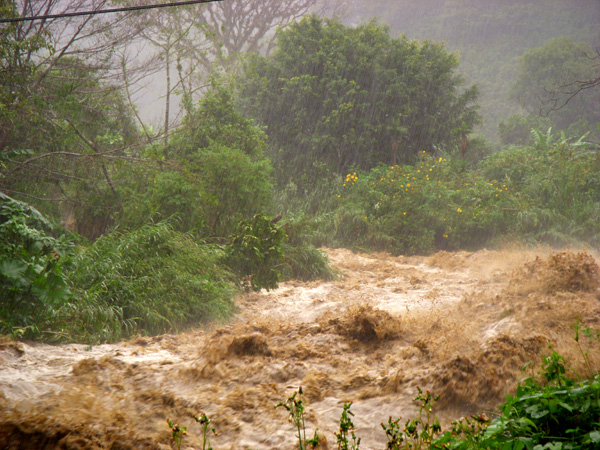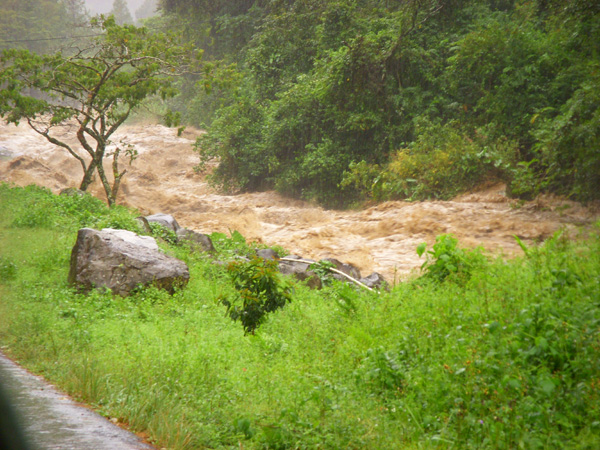 Posted 11/30/2008
Janet Smith contributed the following photos showing the flood and reconstruction efforts.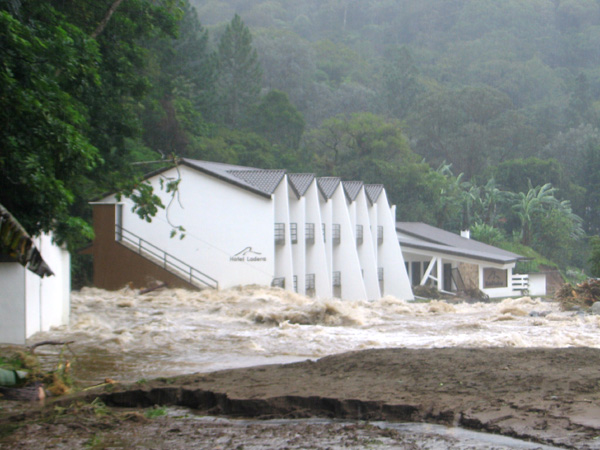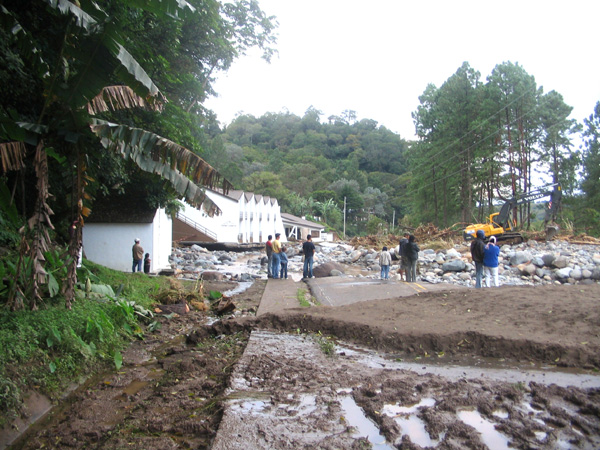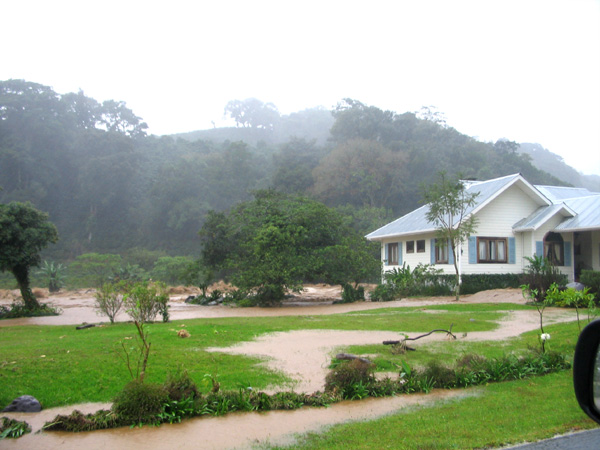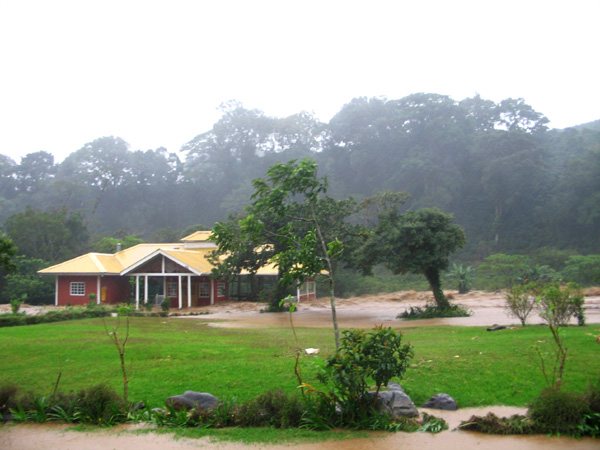 [top]
Posted 11/25/2008
Jeff Simon submitted the following photos taken today of the Palo Alto Bed & Breakfast Hotel and Restuarant and the Ladera Hotel.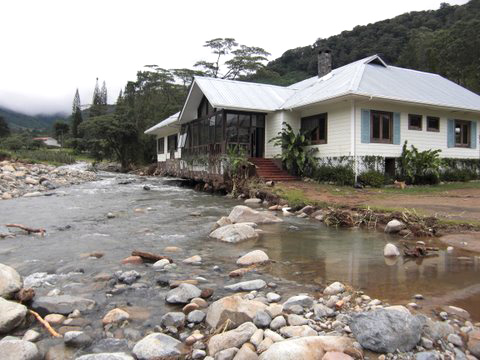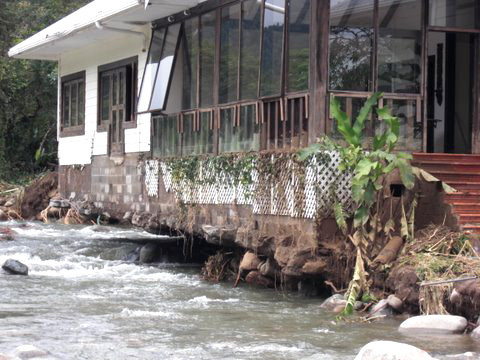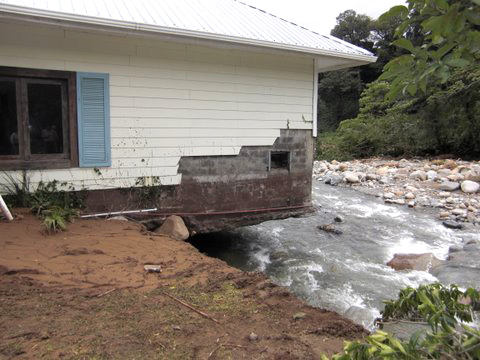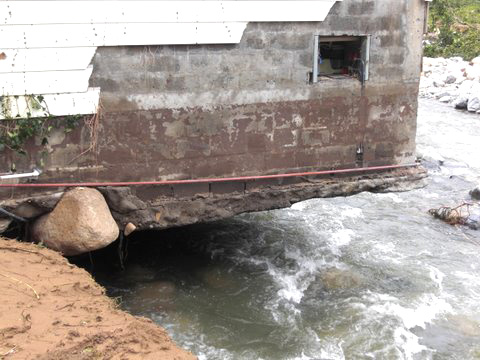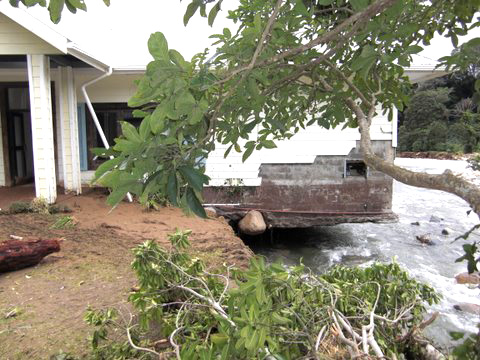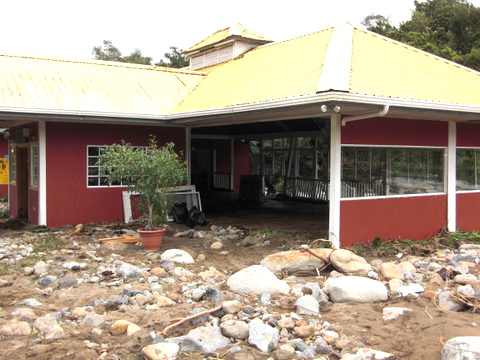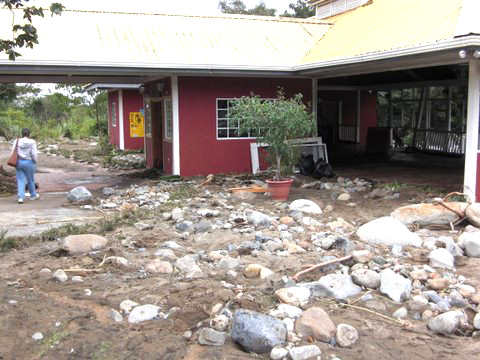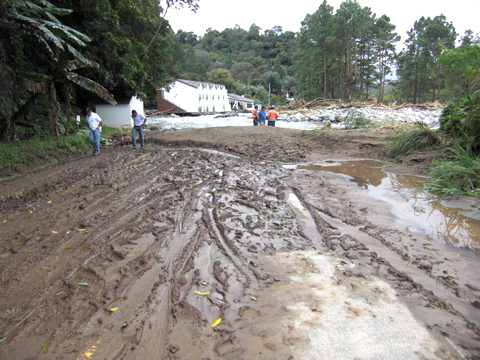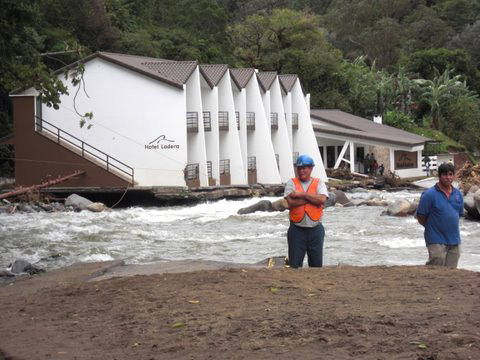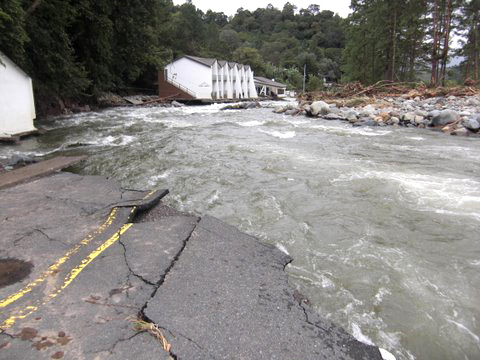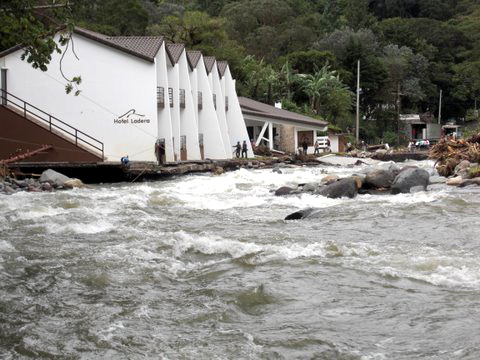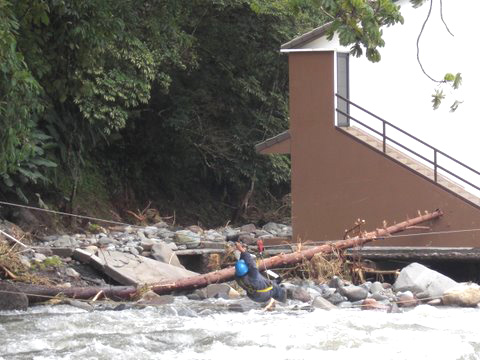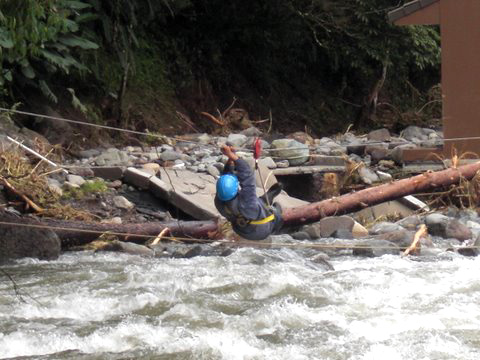 [top]
Mayra Valencia contributed the following photos showing flood damage in the Fair Grounds. Obviously there has been a lot of damage. It seems unlikely that the fair will occur this year, but I don't have any official word on this. For those of you that do not know, the Boquete Flower and Coffee Festival takes place in January of each year. It is the pride and joy of Boquete. People come from all over Panama and the World to see the beautiful plants and place of Boquete. This flood damage to the Fair Grounds is a serious blow to the District. It will take many hours of hard work and many dollars to get all of this back in order. But I have no doubt that the community of Boquete will rally and restore this pride and joy. Thanks to Mayra for this up-close look. Take a close look and imagine cleaning all of this up.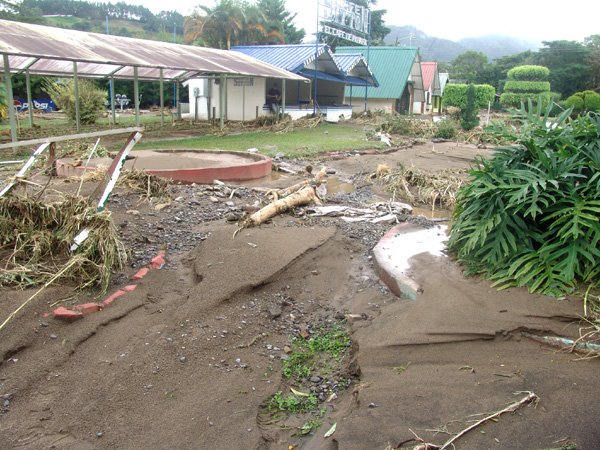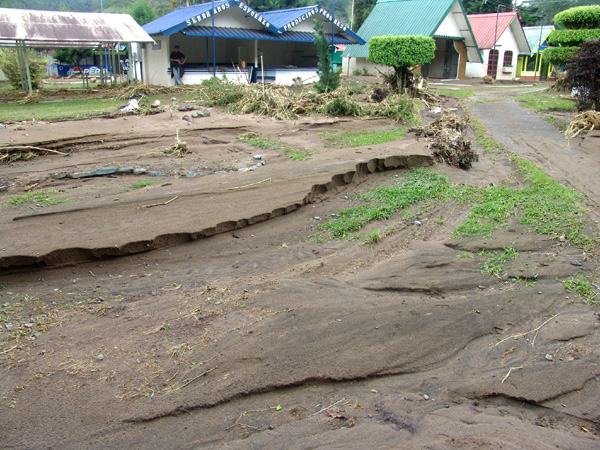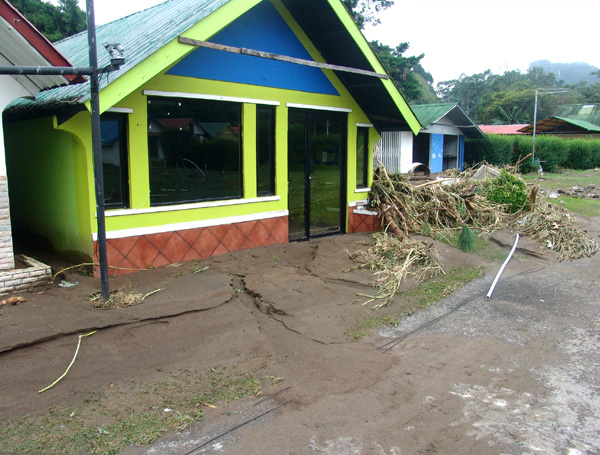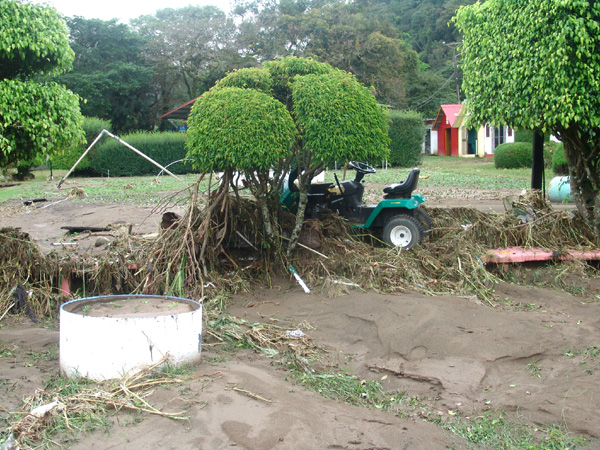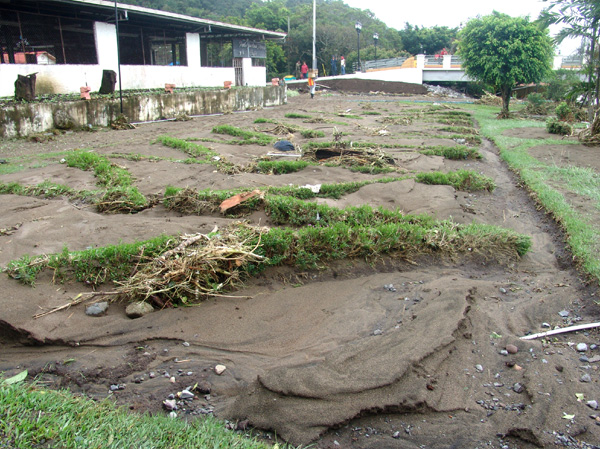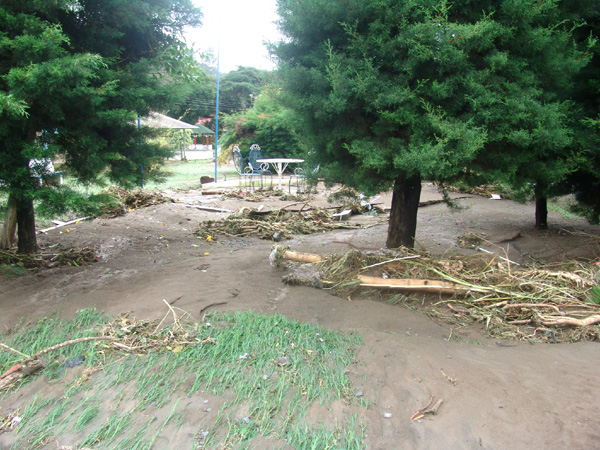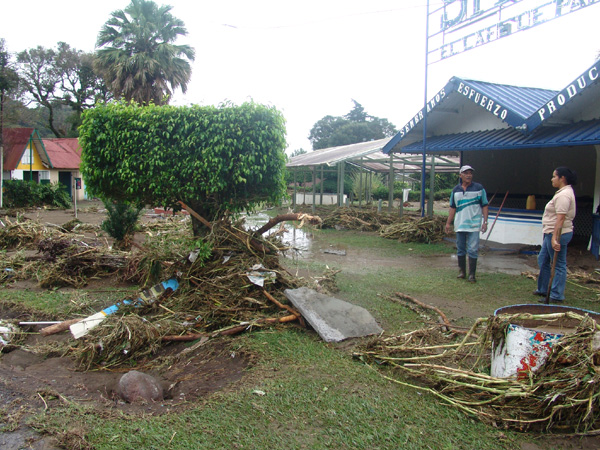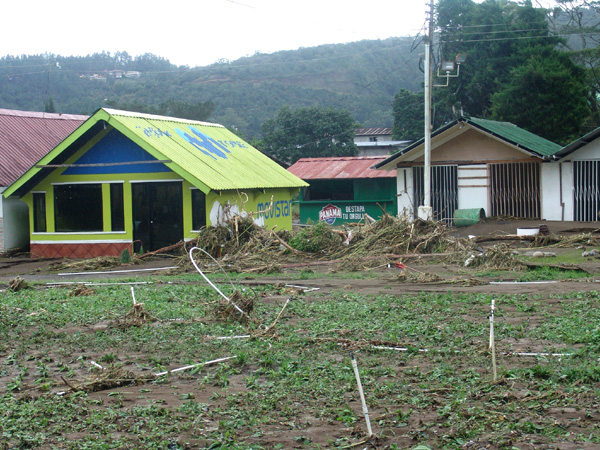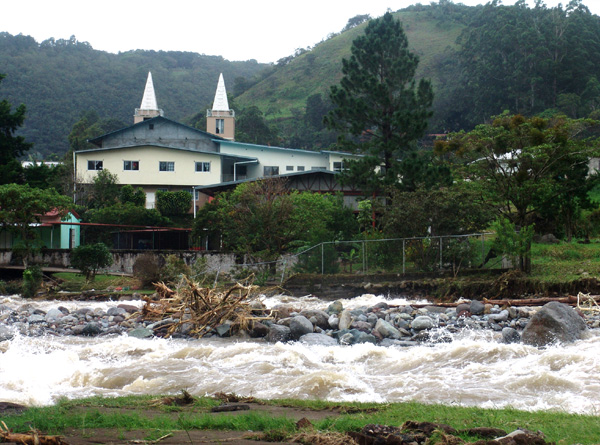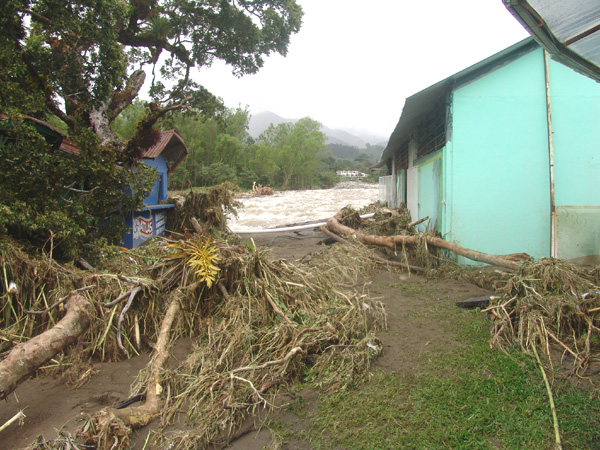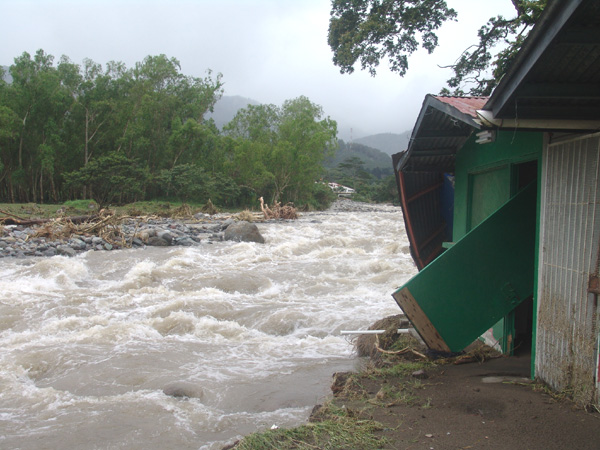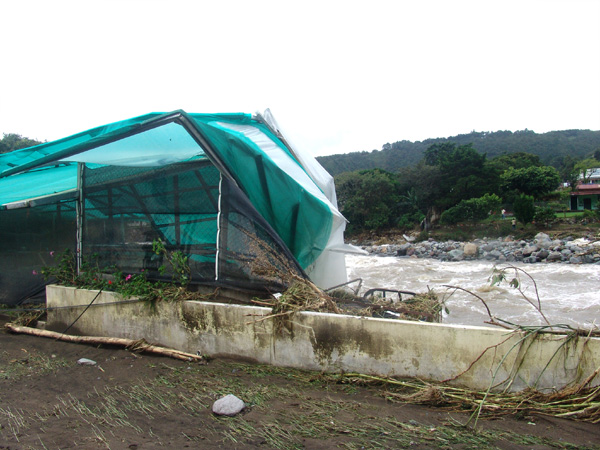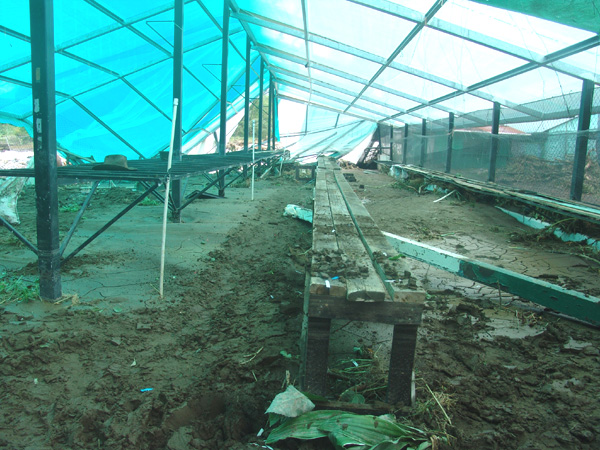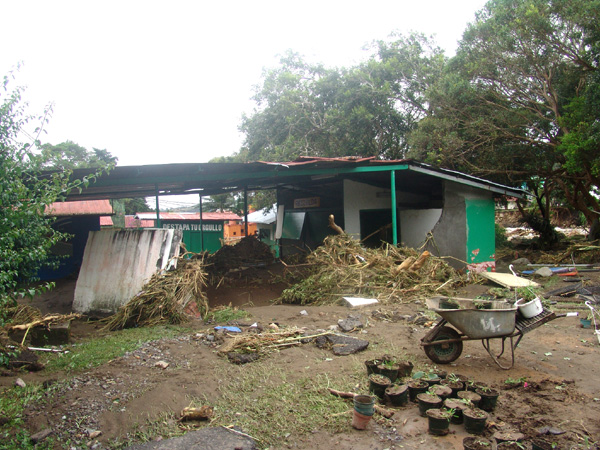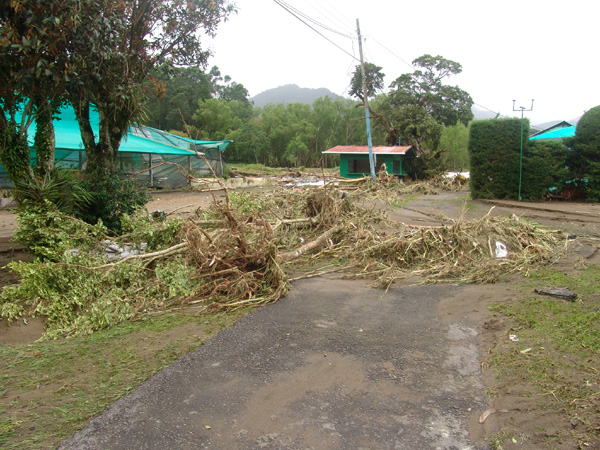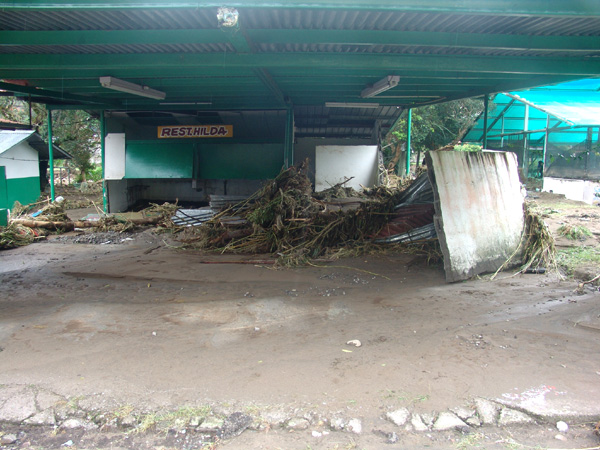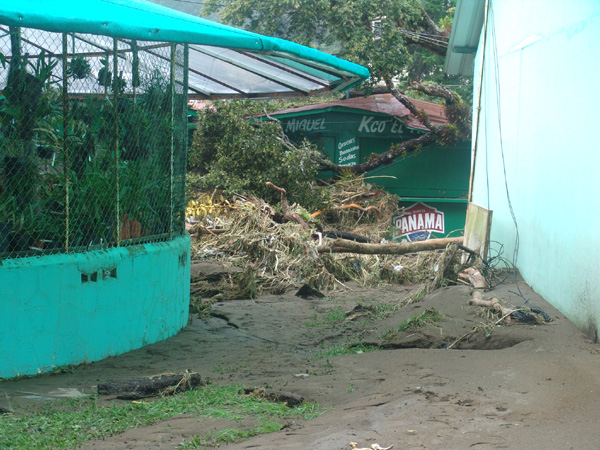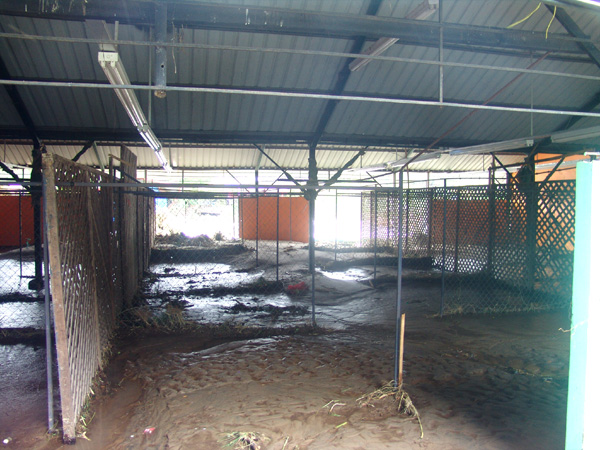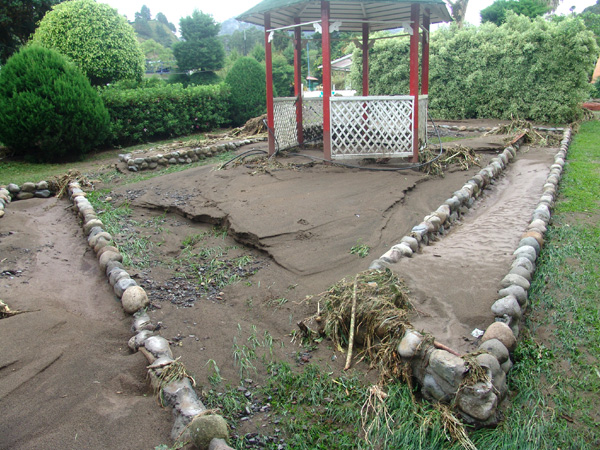 [top]
Posted 11/24/2008
Alexander Halkema sent a link to his photos of damage in the Cerro Punta area. You can take a look here. Alex also has a link to Red Cross Donations for this disaster.
[top]
Ana Fung and her husband Fernando Fernandez contributed the following photos.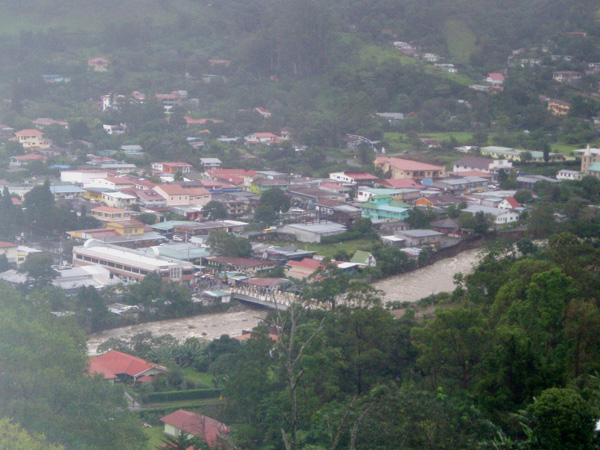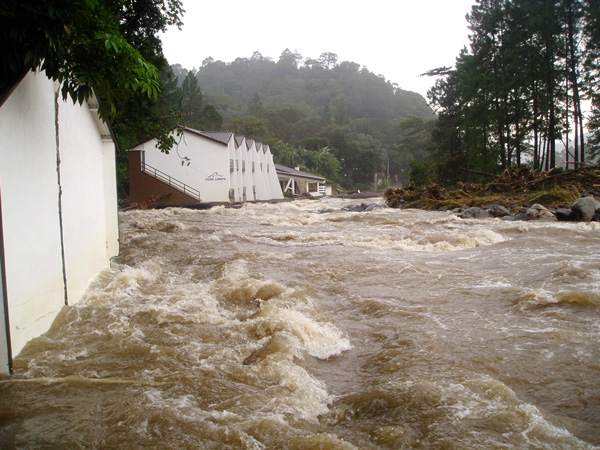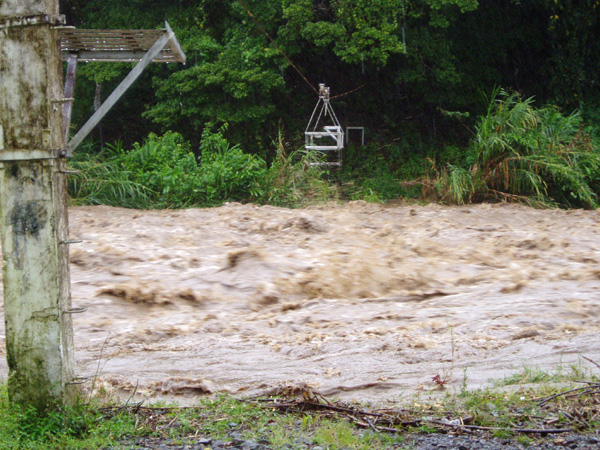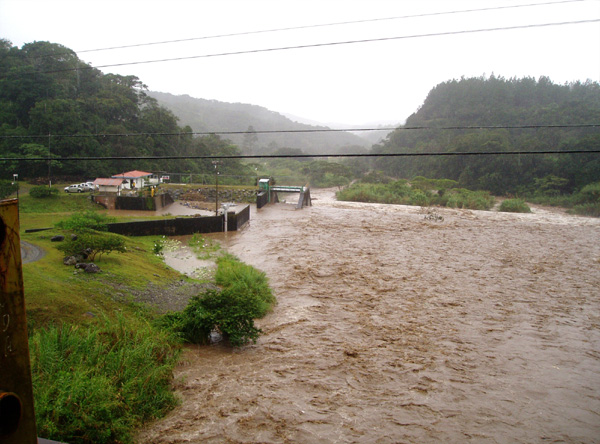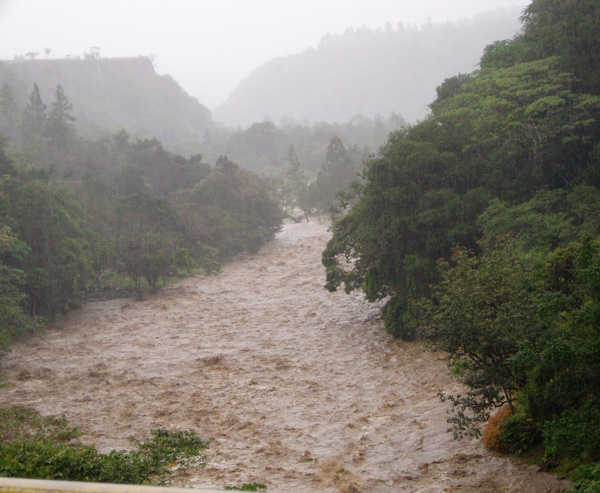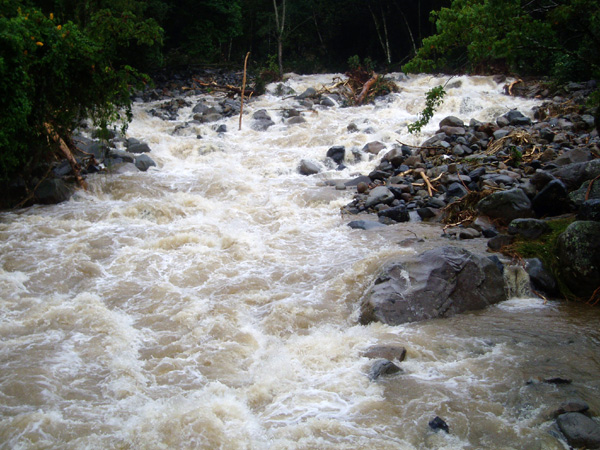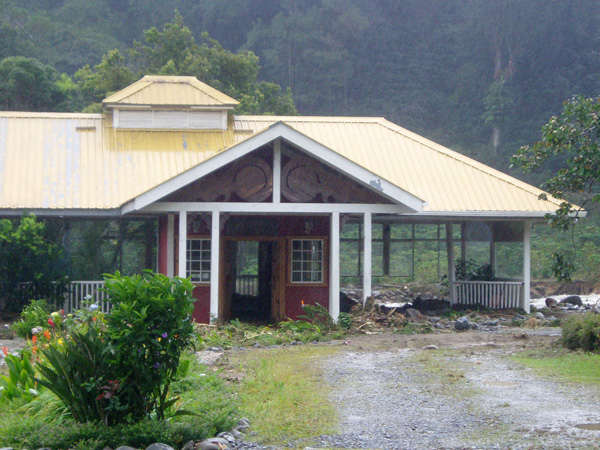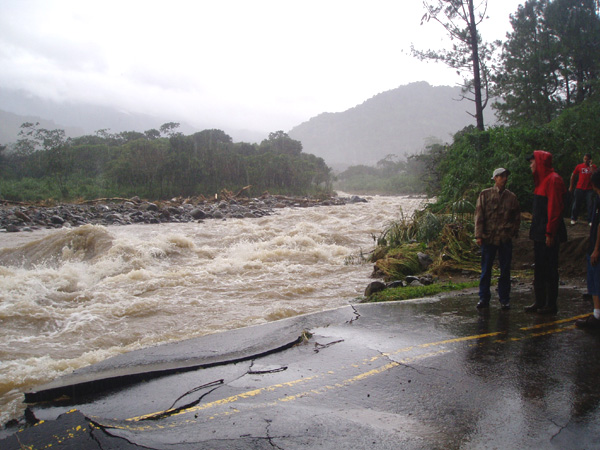 [top]
Juan Antonio Villegas a professional photo journalist covering the Boquete Flood story contributed these photos. Juan's photos and reports were picked-up by CNN.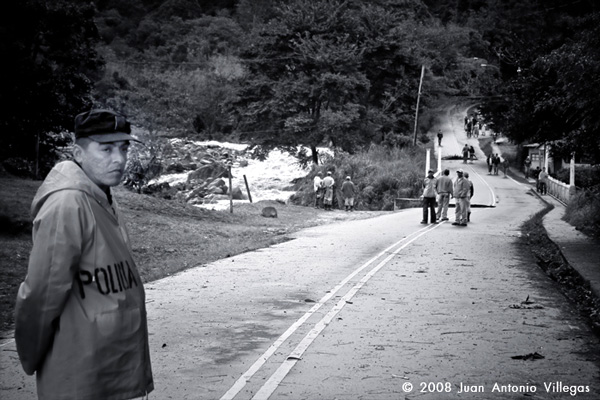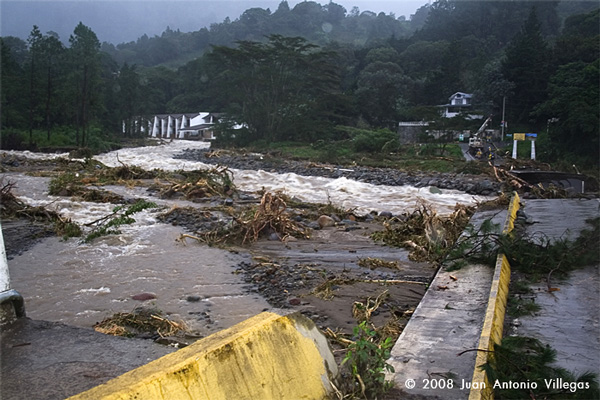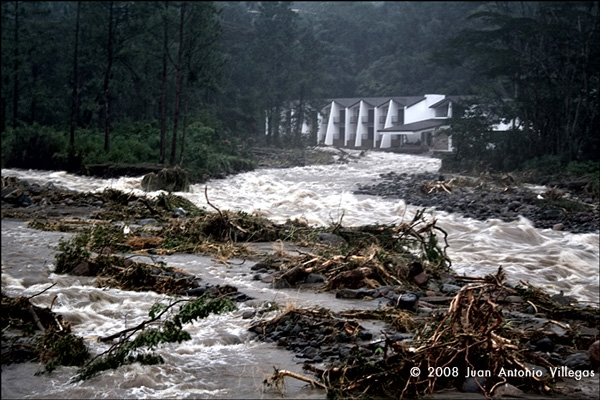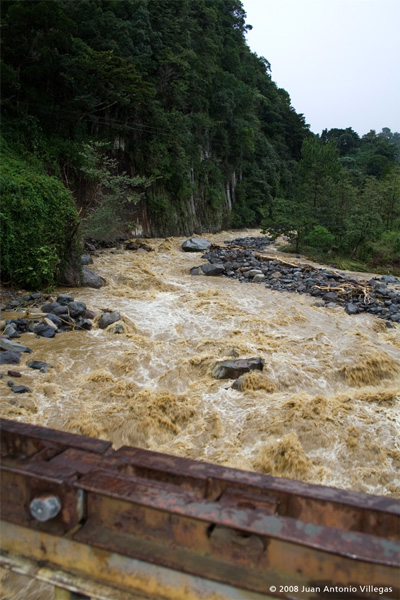 Juan contributed these aftermath photos on 11/26/08.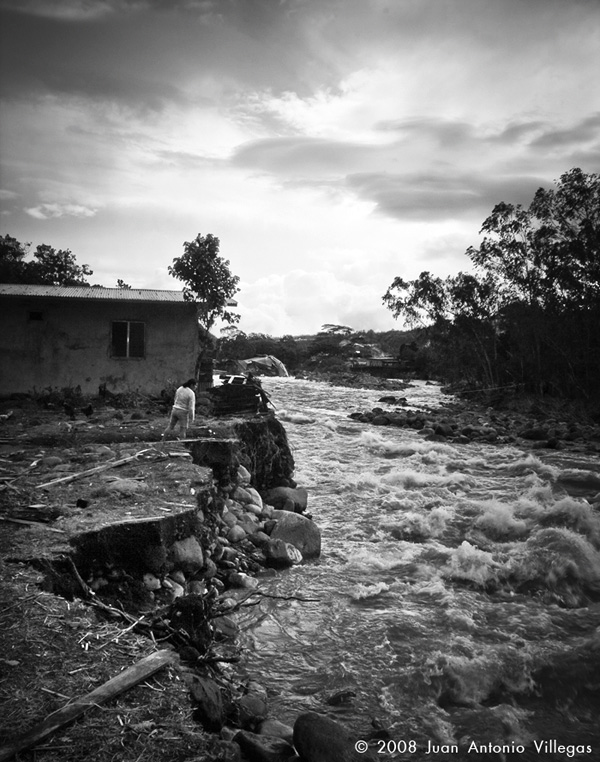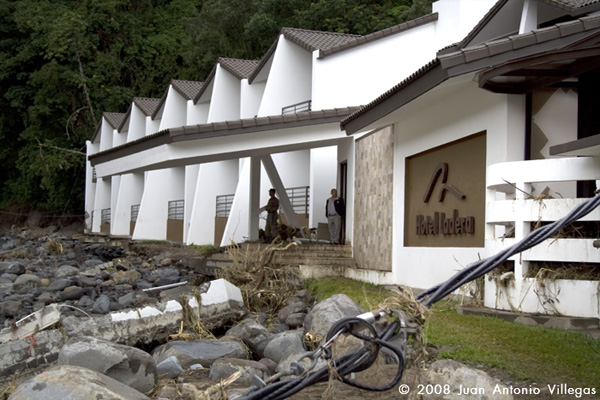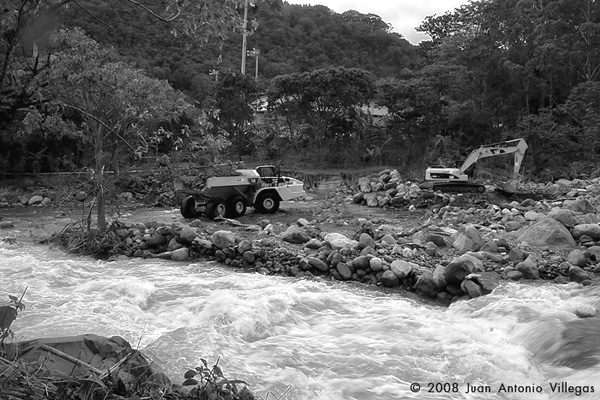 [top]
Posted 11/23/2008
The following photos were contributed by Dan Wade.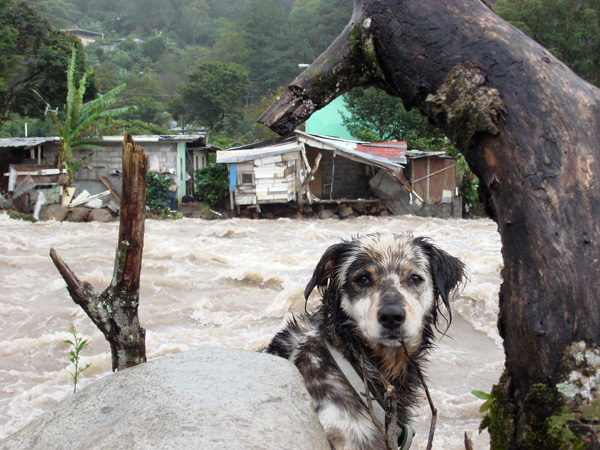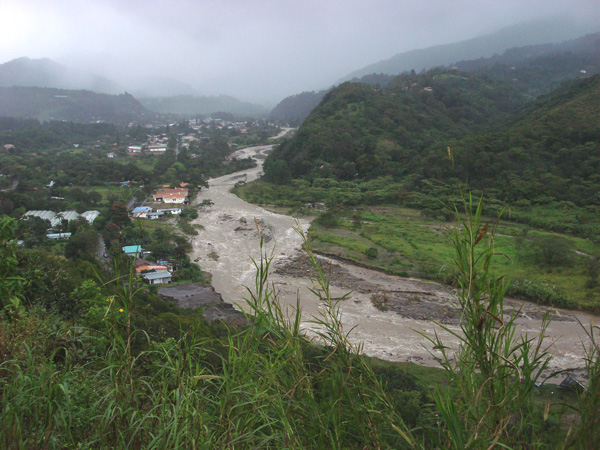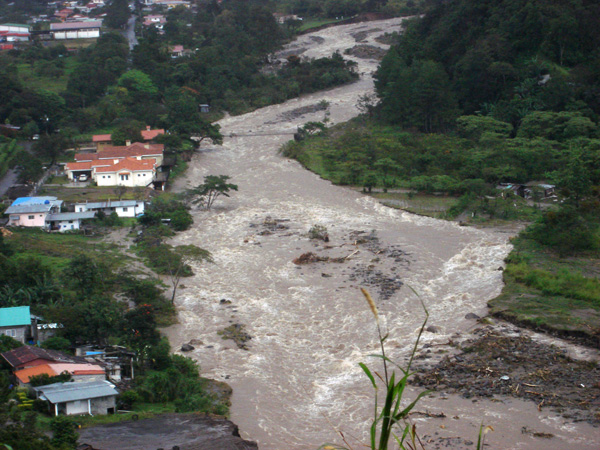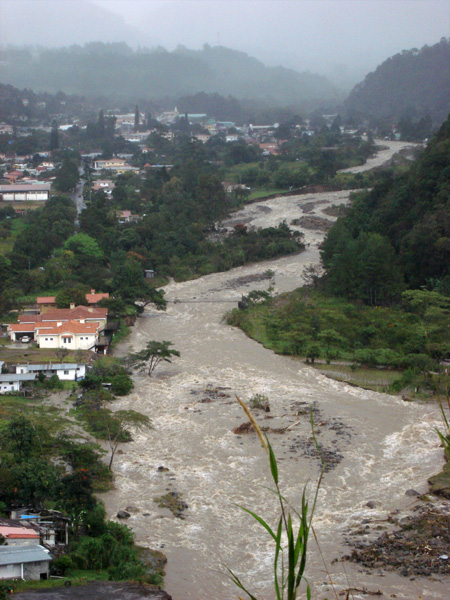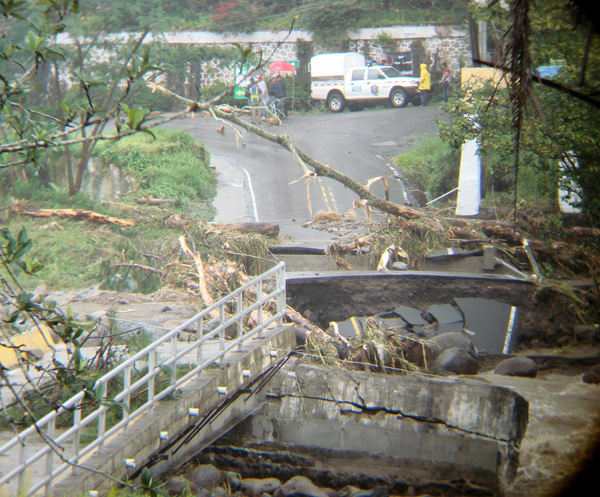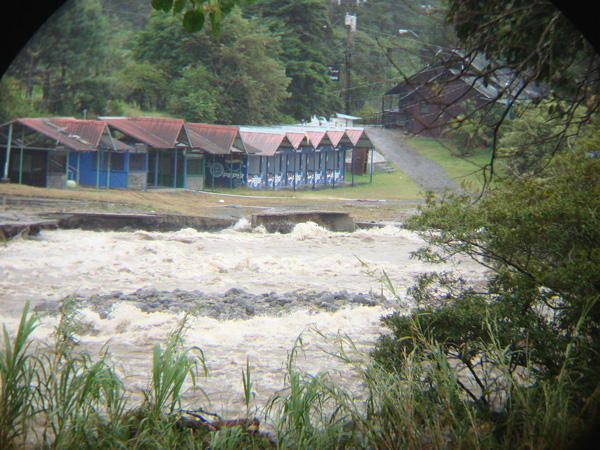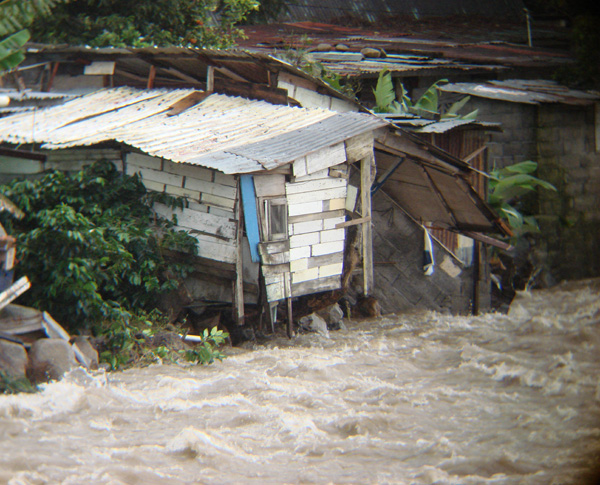 [top]
The following photos were contributed by Dave and Erin Ross.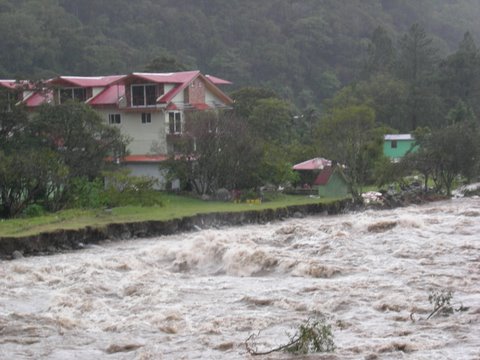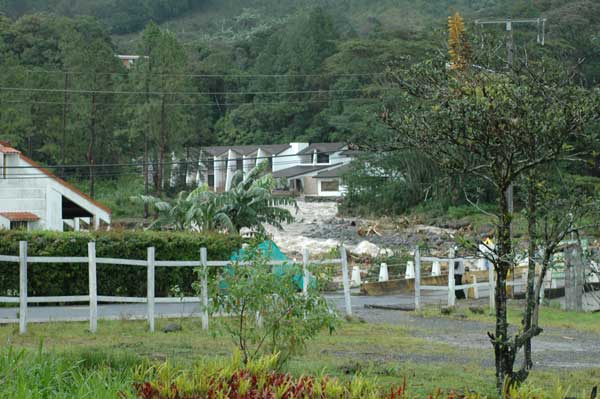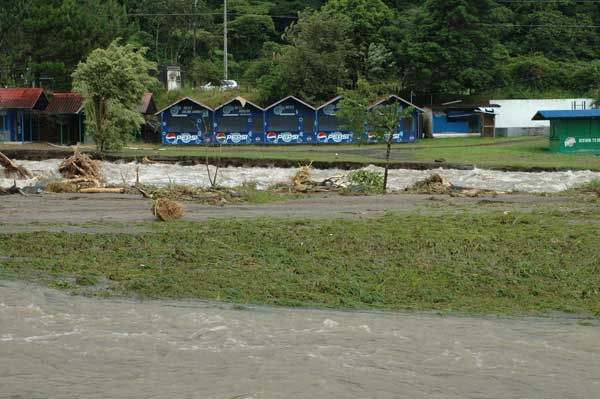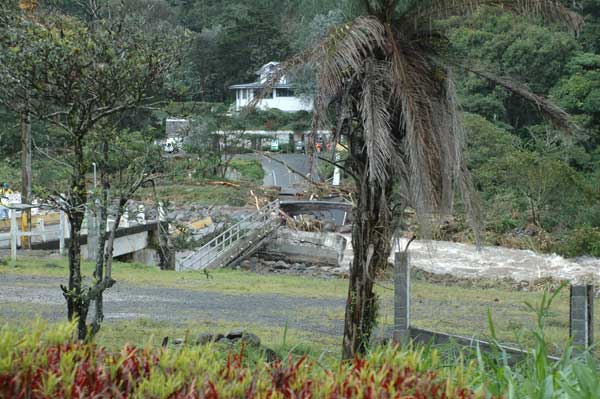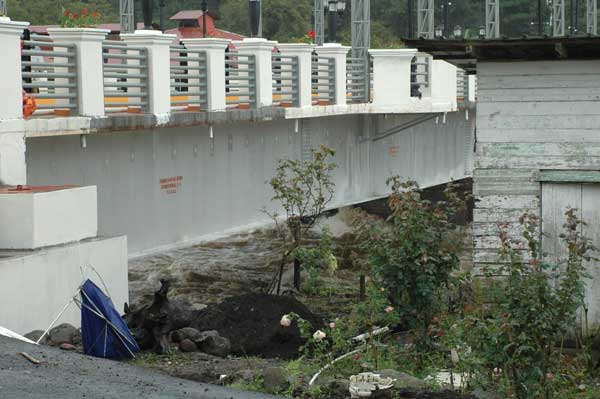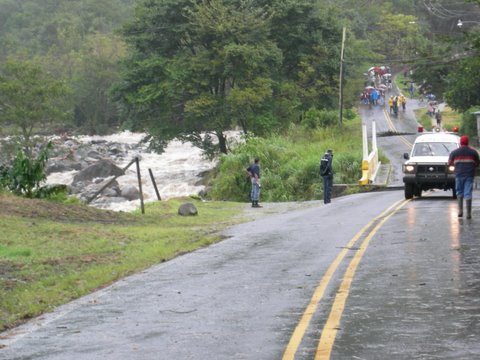 [top]
The following photos were taken by Barbara & Morton Rabkin.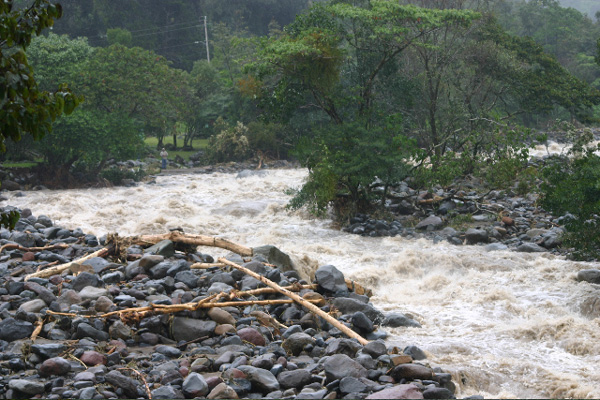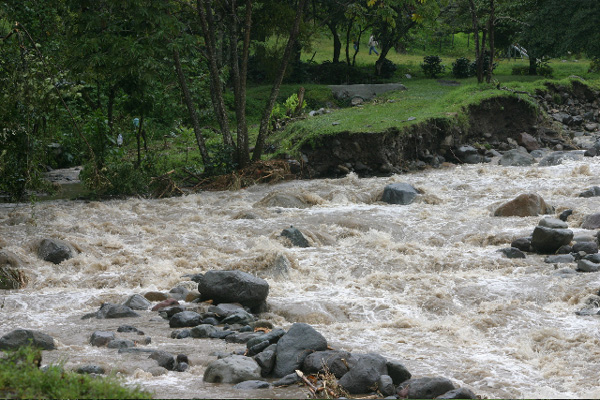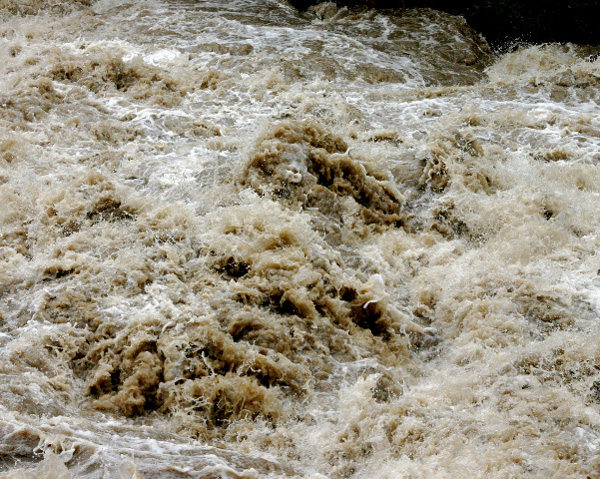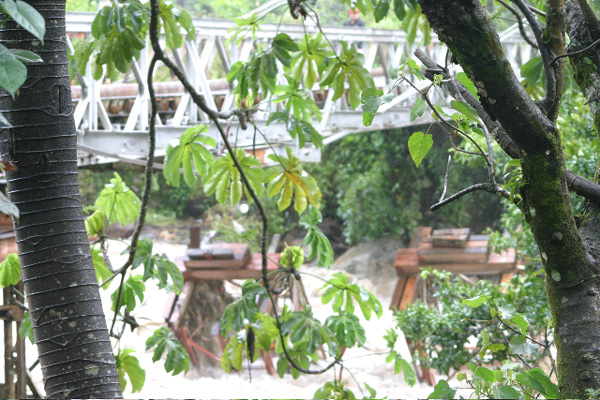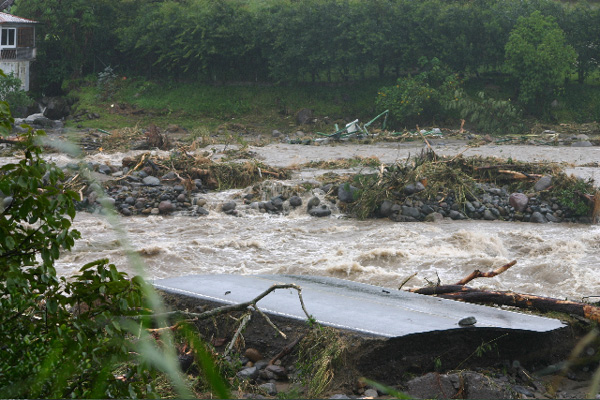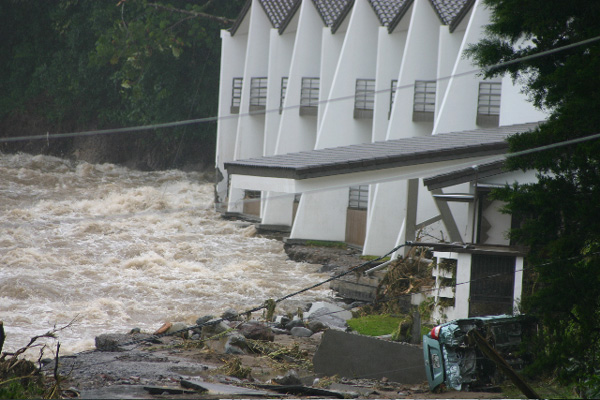 [top]
The following photos were taken by Karen and Jim Kennedy.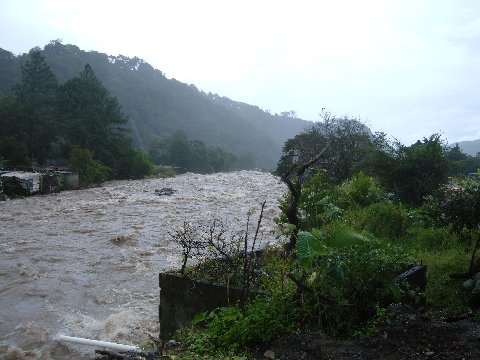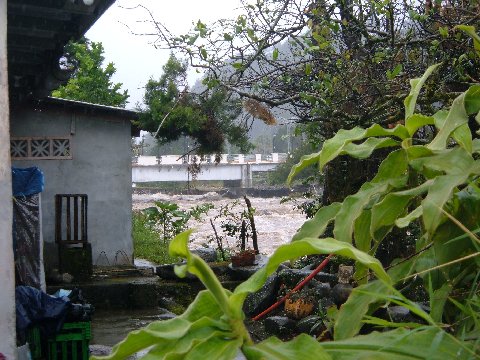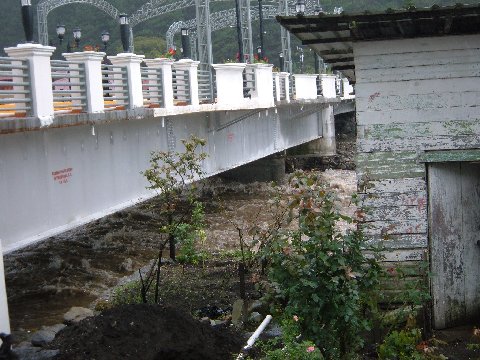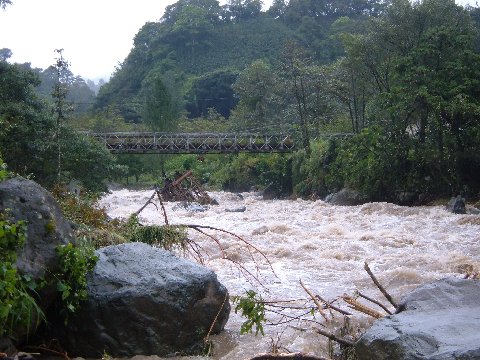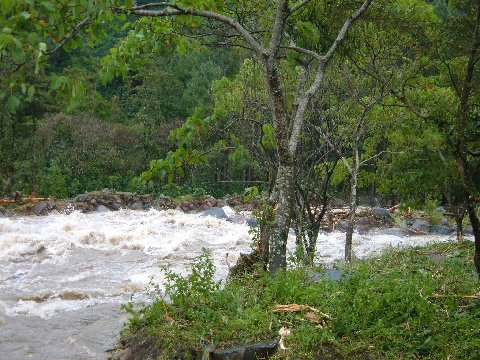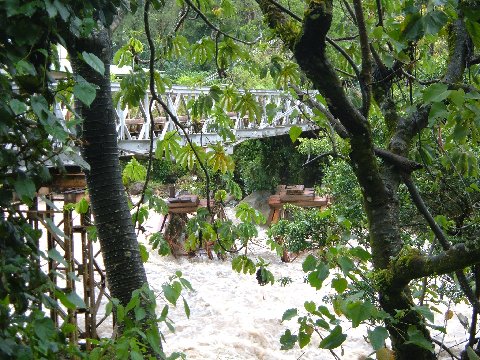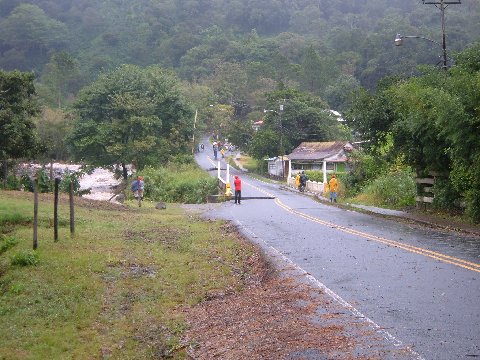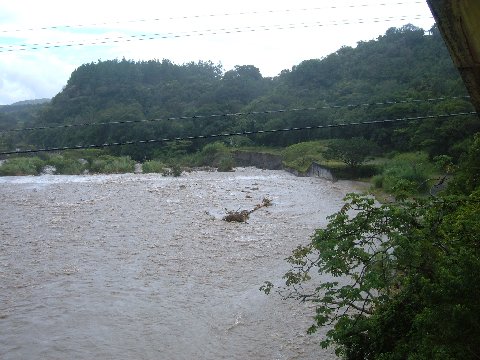 [top]
The following photos were taken by Mark Heyer. He started taking photos yesterday afternoon. These are some great shots.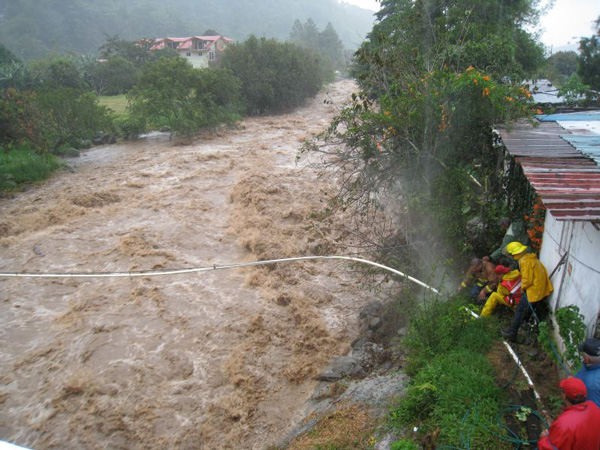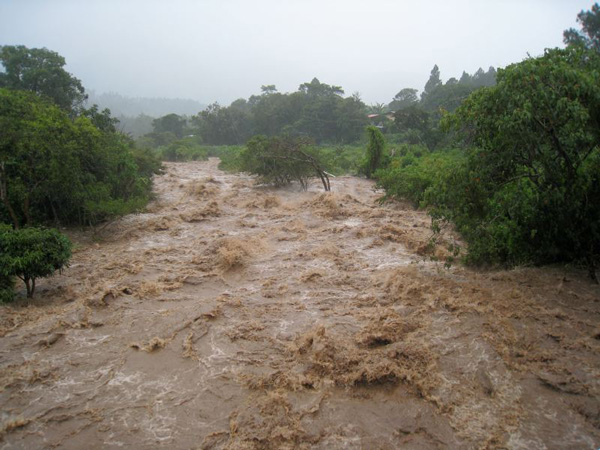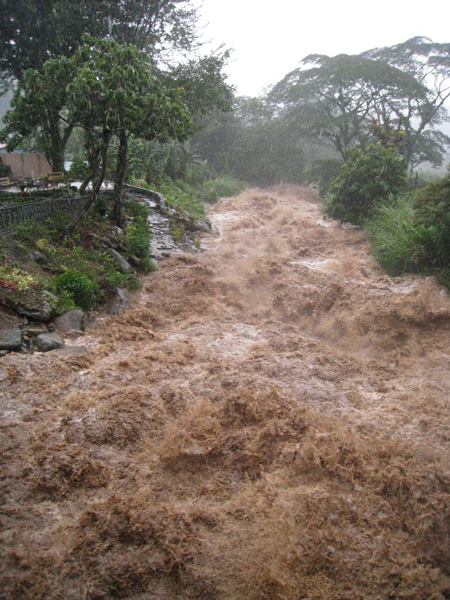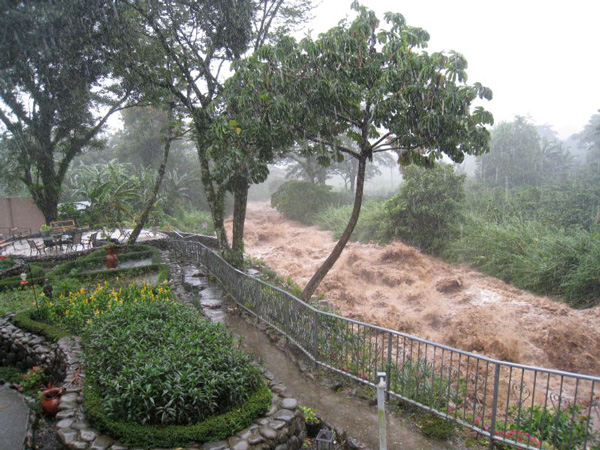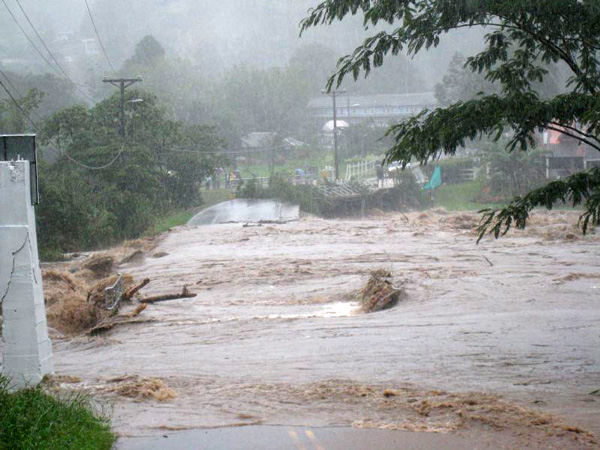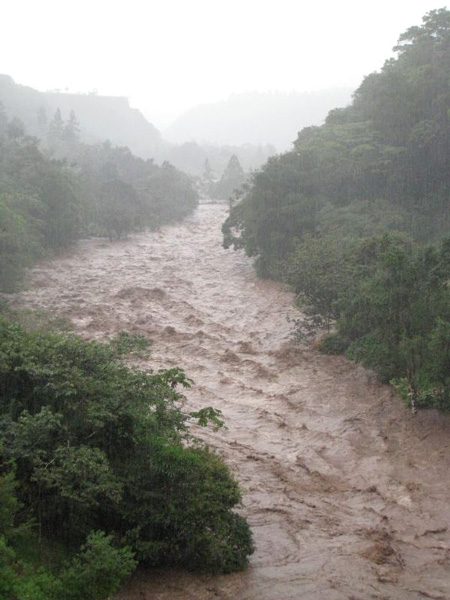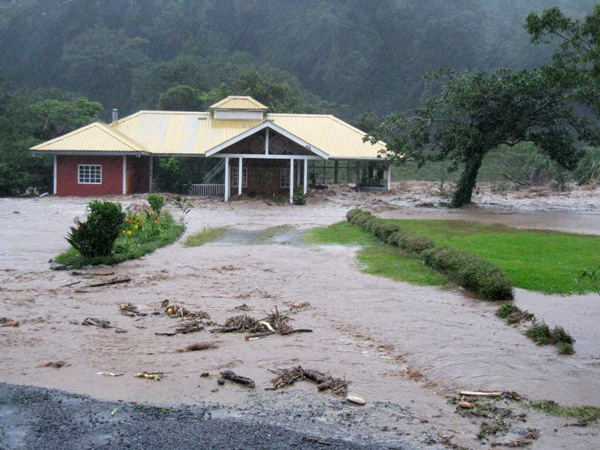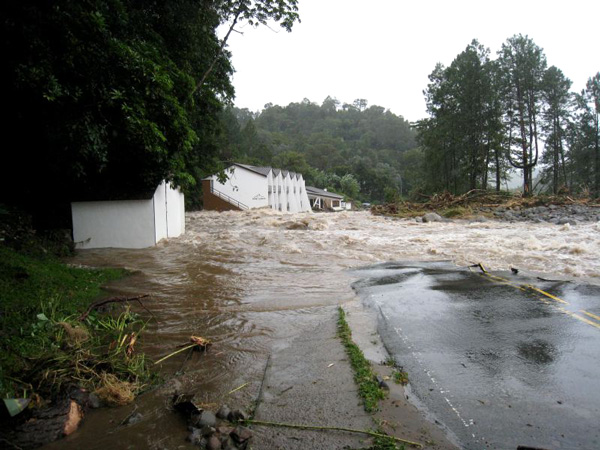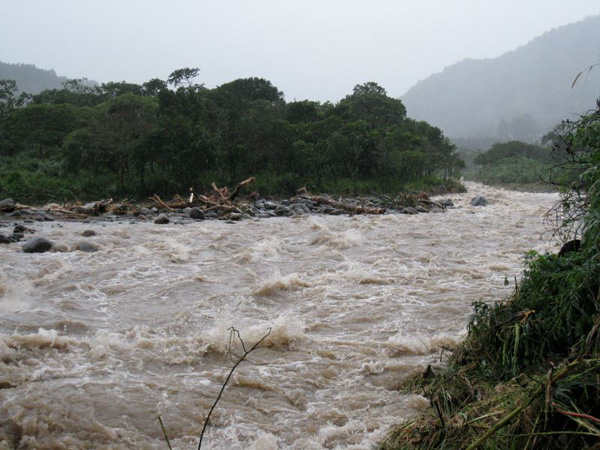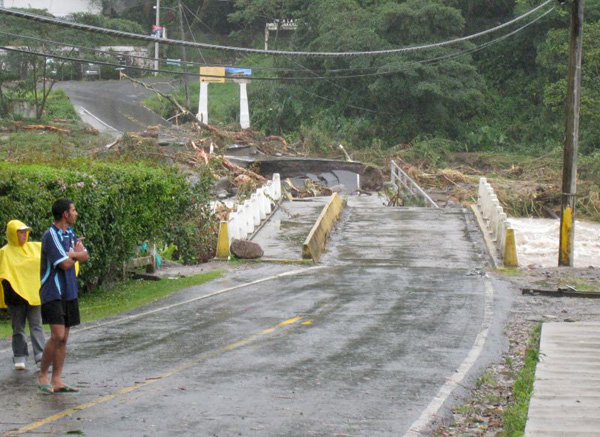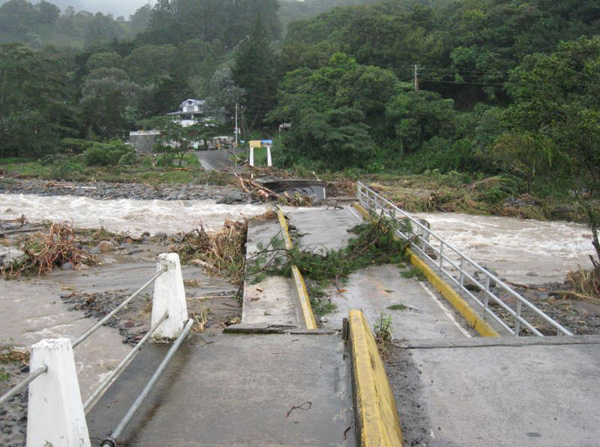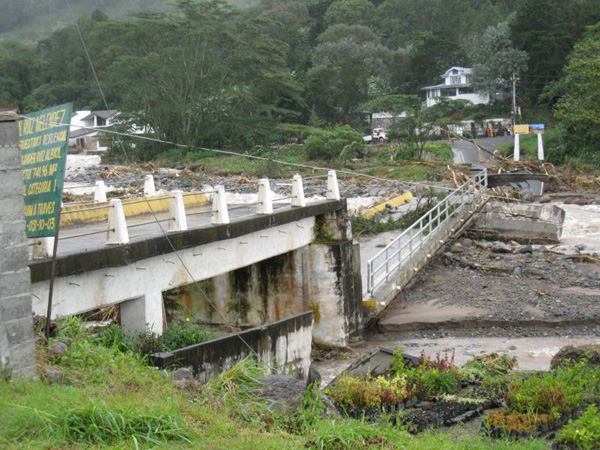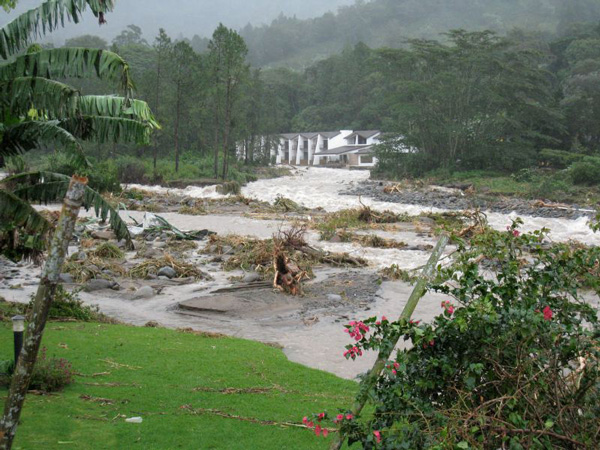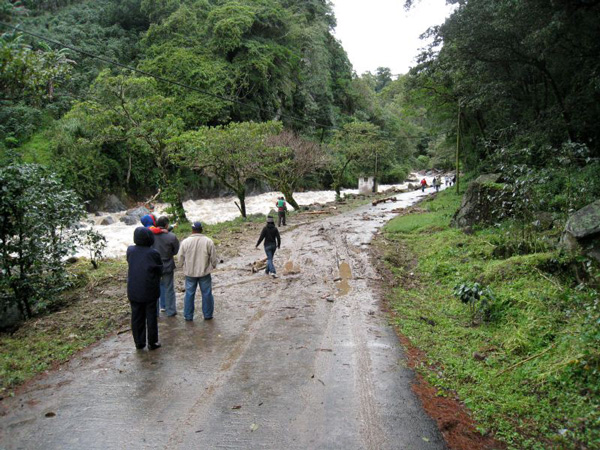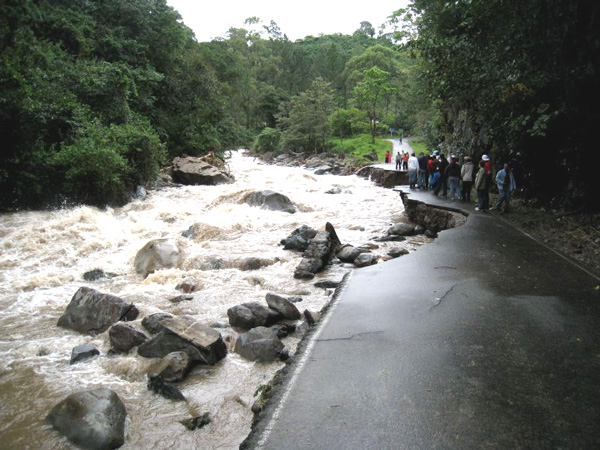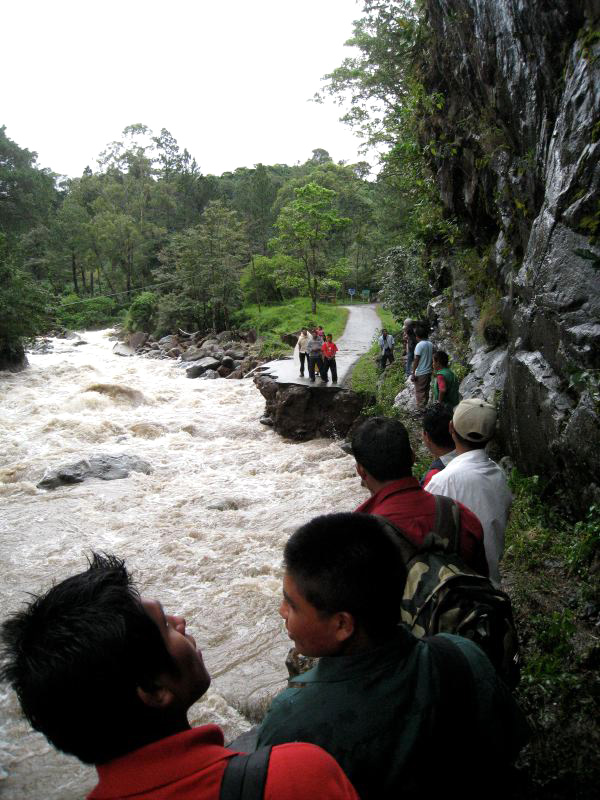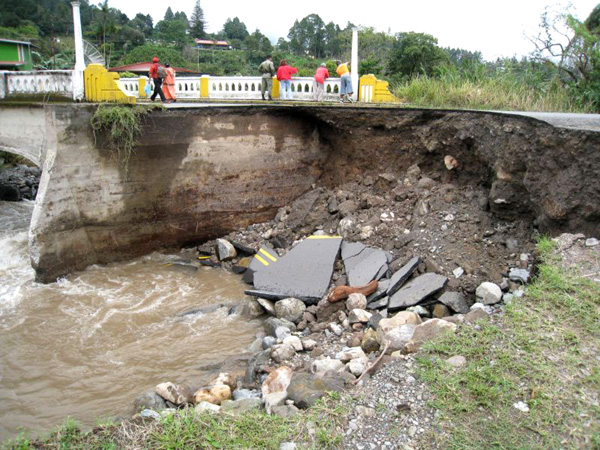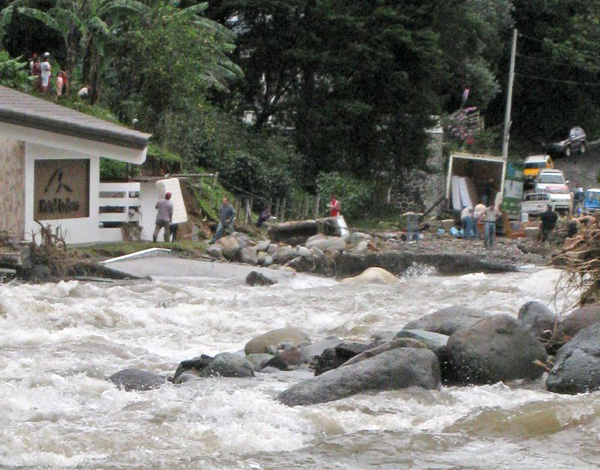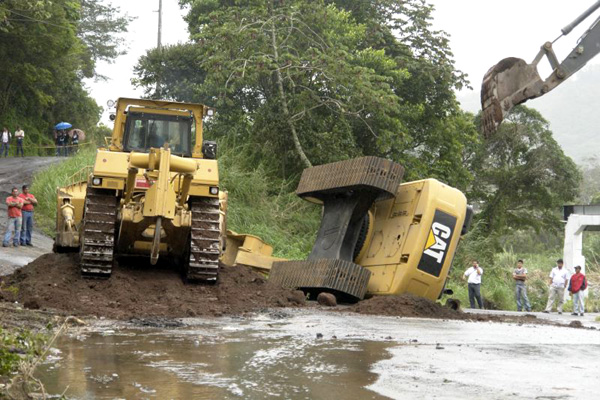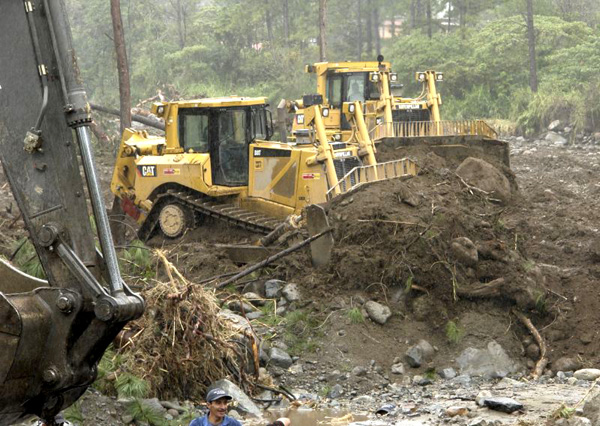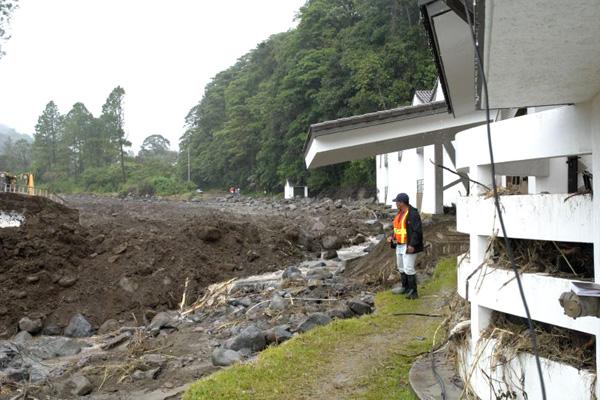 [top]
Angel Rodriquez at Volcan sent the follow photos of road damage to Cerro Punta. He also mentioned that there are a lot of freed trout because the trout farm is damged.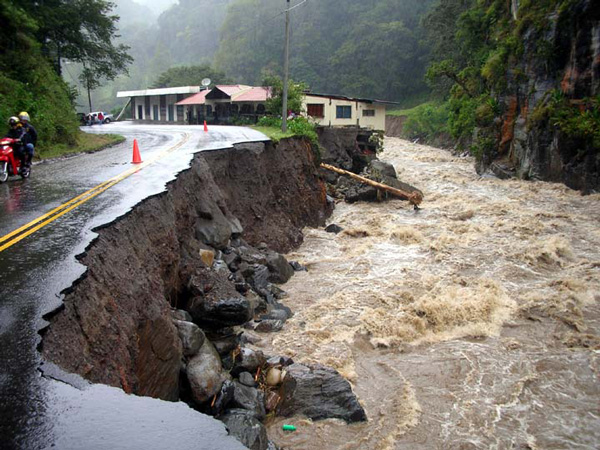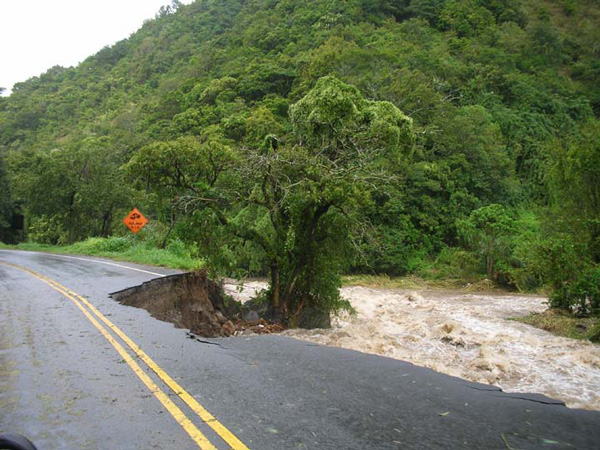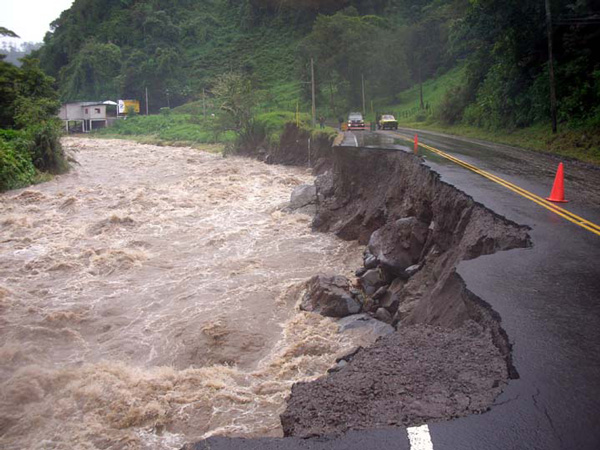 [top]
Gary Jones provides some interesting photos and video along with a featured story at the Hello Boquete Website. Here are some of his photos: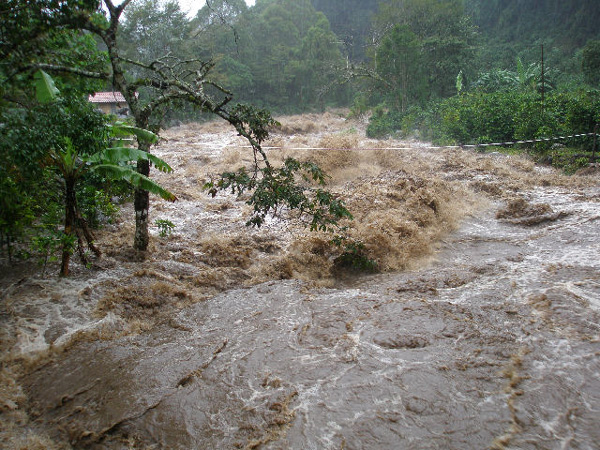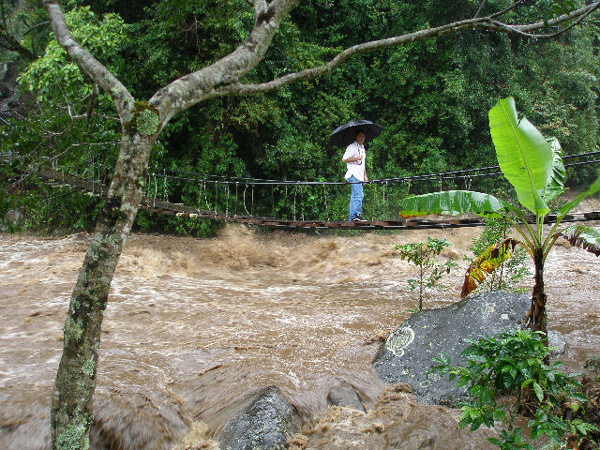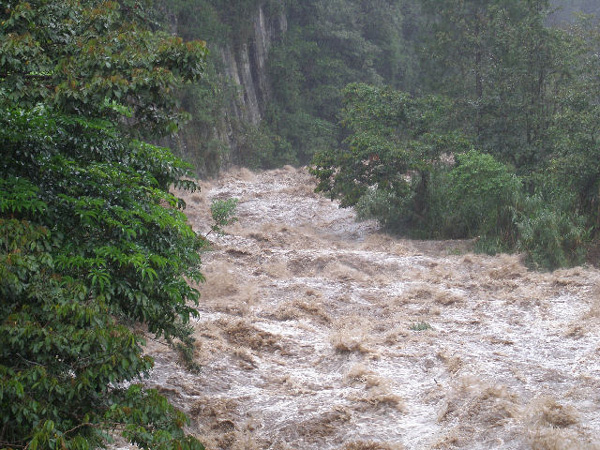 [top]
The following photos were contributed by Cora and David Kent.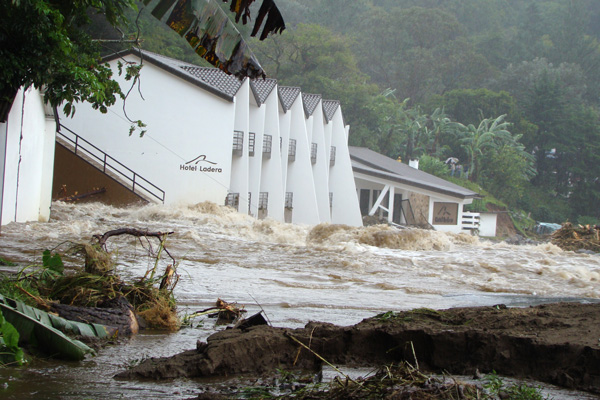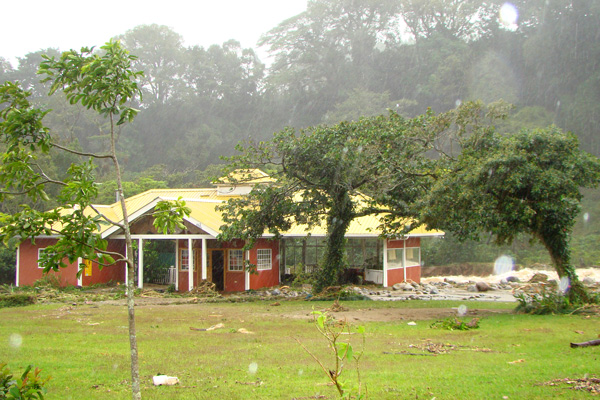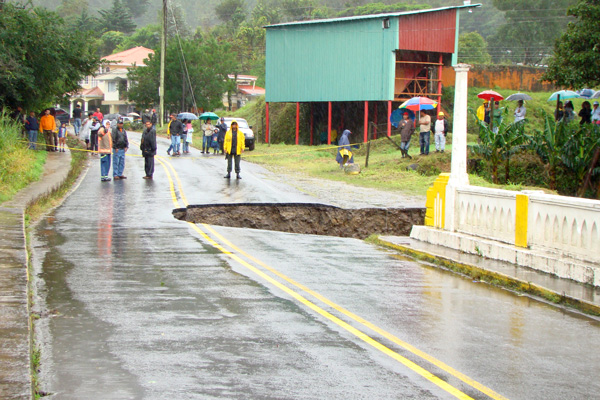 [top]
The following photos of the ongoing flood of the Caldera River in Boquete, Panama were provided by Sam Taliaferro. The photos were taken last evening. This morning, the rain and the flooding continues. You can see more of Sam's photos at his photo album of the flood. He has some great photos so be sure and take a look and read about the flood at Sam's blog.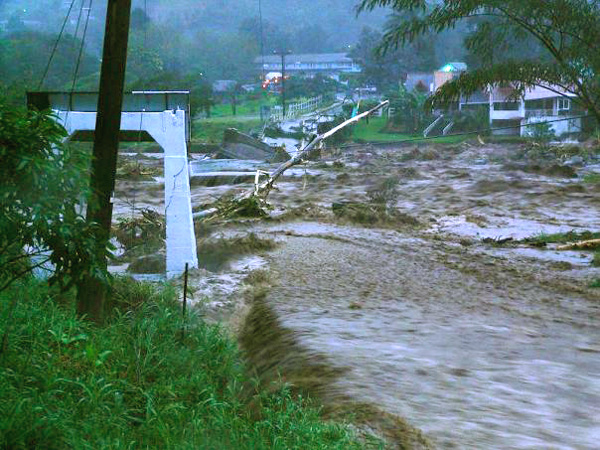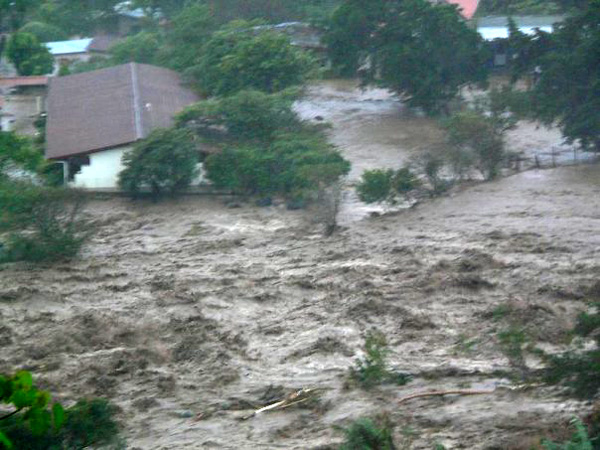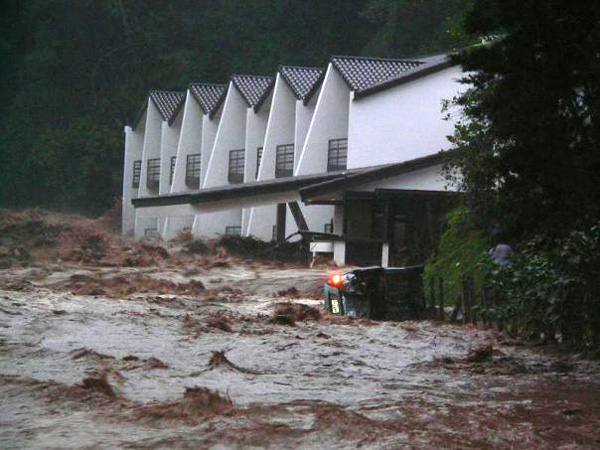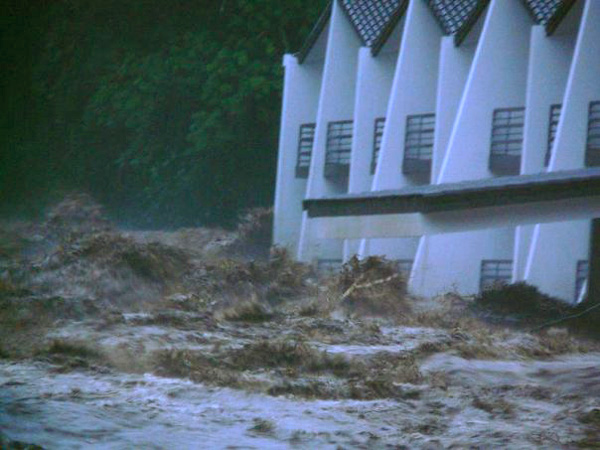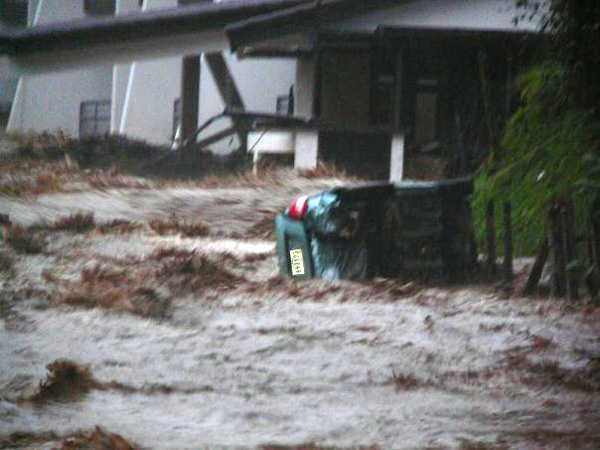 [top]
Photos Posted 11/22/2008

These photos taken by Lloyd Cripe about 5:30PM. Water was raging and roaring. Panamonte Bride had washed out.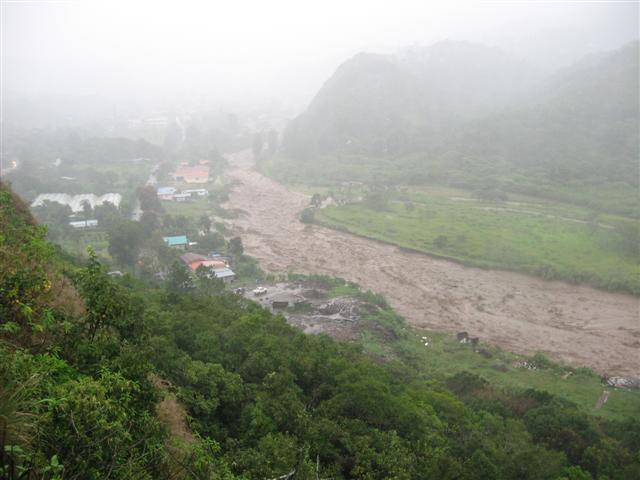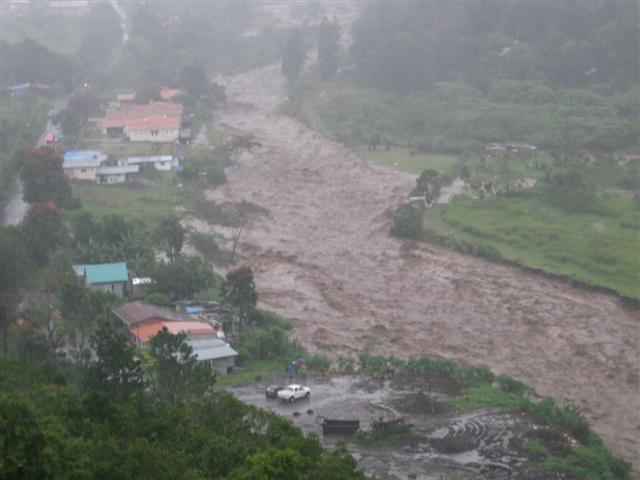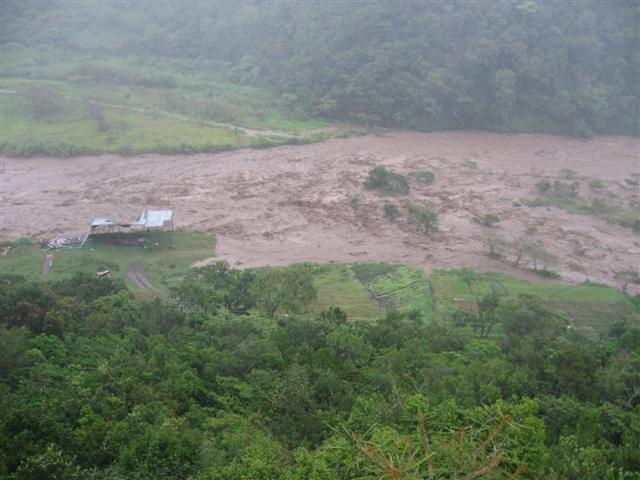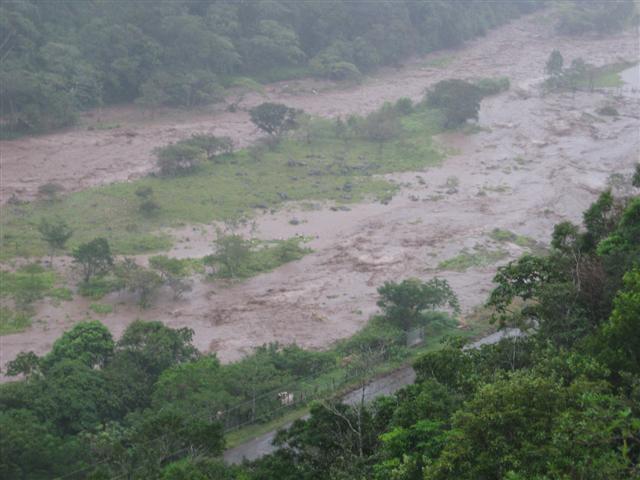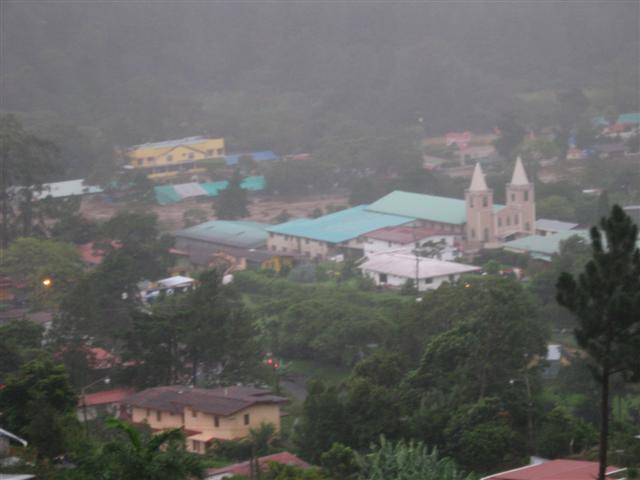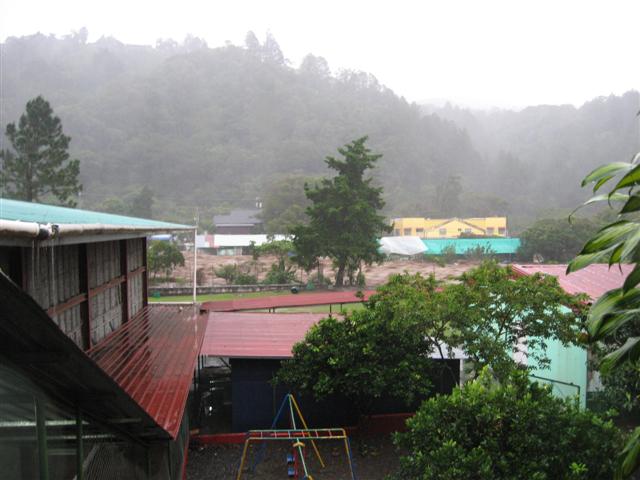 [top]
Copyright © 2007 Boqueteweather.com